What is SEO?
SEO refers to Search Engine Optimization, which is the process of using organic search engine results to increase the quantity and performance of traffic to your website.
Understanding SEO
Everything About SEO – Beginners Guide: Even if you have no professional in-house SEO, you still can improve greatly to boost the Search Engine Optimisation. You can increase the search engine ranking of your brand in no time by using a little SEO knowledge.

Having a high bounce rate, low average time spent on a page or low pages/session is quite common for content-rich websites (such as forums, news sites, publishing sites, etc). People generally visit these websites for the latest content and then leave the websites without further browsing.
This tends to a high rate of bounce.
Search engines want to give their users the best quality service. This ensures that results are not only high quality on the search engine pages but important to what the peoples search for.
To this purpose, various websites will be scanned or indexed by search engines to better understand what the site is really about. It helps people who are looking for certain things or keywords obtain more relevant results.
OneCity Technologies Pvt Ltd offers Best SEO and Digital Marketing Service in Mangalore.
There are mainly two types of SEO: On-Page Optimization and Off-Page Optimization
On-Page Optimization
On-page SEO is one of the most effective processes to run successful SEO campaigns and to achieve greater rankings of organic searches in search engines.
A website is the core of all SEO processes and if it is not well designed for both search engines and visitors, the chances of having traffic from search engines are significantly reduced.
Check your website for On-page optimizations here
Create High-Quality Content
Quality Content is what powers your Business Bottomline and not just what that attracts more people to your website. With or without SEO a website with brilliant content can do well. A poorly contented website will not operate with or without SEO. With SEO a website with good content can get even better
Good content means Original content with grammar Not copied or plagiarised from existing contents. Not only the Quality content the content you have written must be useful and well researched so that users will stick to your website.
You May Also Like Reasons To Get Services From A Digital Marketing Agency

Optimize Meta Titles and Descriptions
Every page must have a unique title and descriptions to help search engines, as well as users, understand what the page is about. Add keywords that point to your content at the beginning of the website (don't fill too many keywords in the Title and Descriptions) and maintain characters 55-60 for titles and 150-170 for descriptions. Use some Power and clickable words that help to increase the CTR.
Heading and Body Formatting for SEO
Articles and Blogs having proper Heading tags will have more chances of Ranking and also it increases Readability. Give only one H1 tag and for others give H2 & H3 tags. You can give the same title tag and H1 or choose some other alternative words.
Avoid using small and single words in Headings and Sub Headings. Give good and related keywords which will increase the chances of Ranking. Use headings in Ascending order H1 is first and followed by H2 and H3.
Content Format
Make sure the content you have written is Readable
Use Bold, Italic and Underlines to Highlight some of the important points. Use proper font sizes and font family (minimum preferred font size is 14px) Make small paragraphs of texts don't put too many texts in one paragraph.
Optimize Images for SEO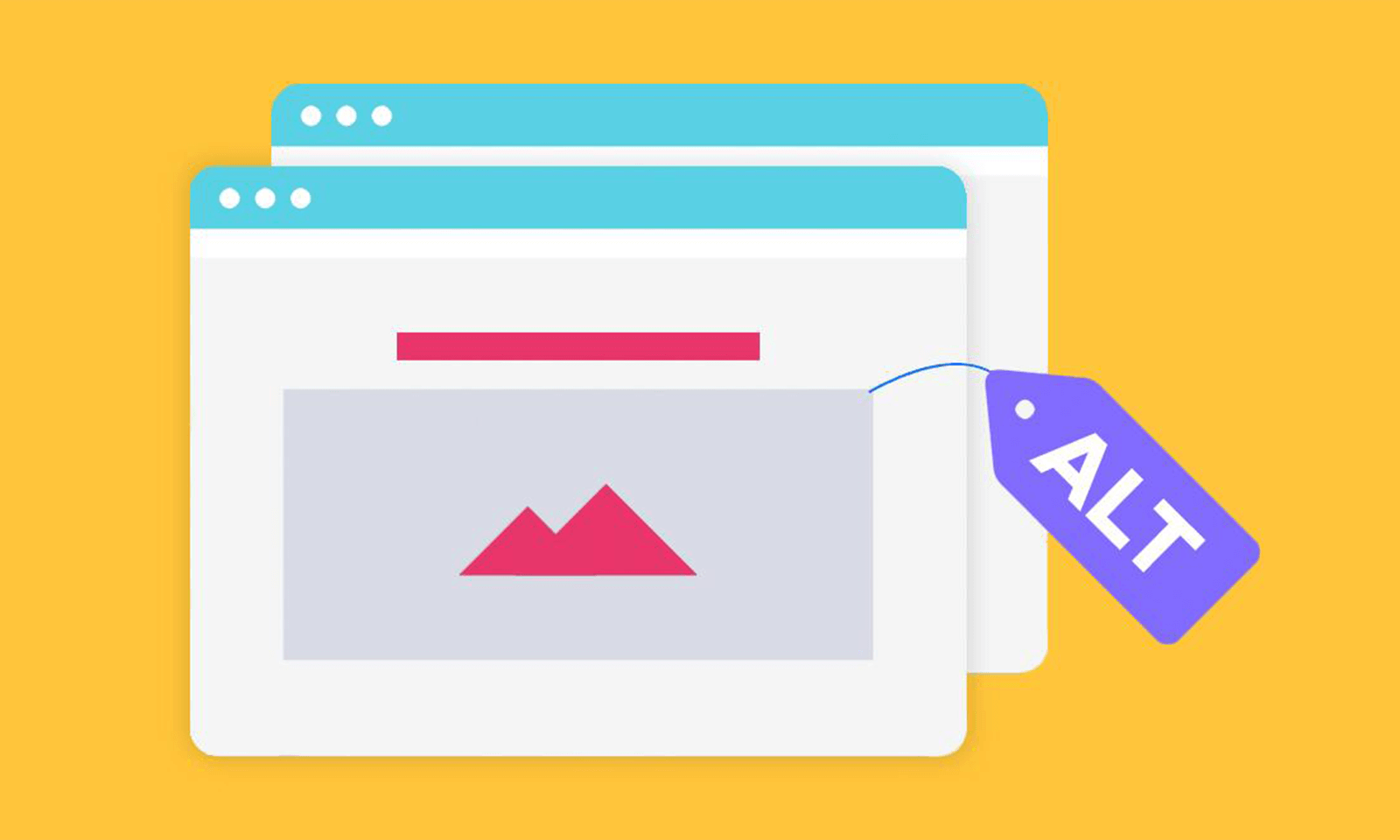 Using pictures from the original, you can get some free images from(pixabay, pixels, Shutterstock, etc). If you want to use an existing web image, refer to the source of the image.
Optimize the image size-the less size (in bytes) is a good image. To define the image use an ALT tag which helps search engines know what the image is all about.
Using detailed filenames like' child-holding-a-pen.jpg' for example.
Optimize URL's
To maximum SEO the optimization of your URLs is necessary.
The unique URL for each page is a permanent link (also known as a slug). Better URLs should be under 255 characters and use hyphens to distinguish the parts, not underscores. Just like the title of the page, an SEO-friendly URL must be simple, concise, and contains the keywords.
Organize your pages into categories to help users and search engines find what they want quicker. It's like getting a supermarket with loads of uncategorized items, as compared to a store with all the items allocated to a specific category. You can also have sub-categories but my recommendation is not to go beyond two tiers.
Run a complete Website Audit using Seoptimer
Internal and External Links
It is very important for SEO to link to pages within your website
A search engine spider will first follow the links found on the website (internal and external links) once a page is found
So, when the bots enter your page they will read your page and return if you don't have any other links inside the text.
If you have links inside your website leading to other sites, they will also take these into consideration.
It's a way to tell the search engines which is the most popular page and it's a way to boost the number of users spend on your site.
The creation of a high-quality and informative link costs a lot for driving traffic to your site. Many website owners fear to link to other websites after the release of Panda and Penguin. They think this will cause a violation of Google Guidelines but it's incorrect.
By referring to other high-quality connected websites, you improve the quality of your content and this is beneficial for SEO.
Google may also use external links to help you understand more about the subjects you discuss in your article.
Design Mobile Friendly Website
Nearly 60% of Google searches now come from mobile devices. This means you are still losing half the possible traffic because your website is not mobile-friendly.
If you are Designing using WordPress then you don't have to worry much about Mobile-Friendliness as most of the themes support it. Make sure your website is mobile-friendly as a first measure. See the Google Mobile-friendly application for your website and resolve any issues.
So go a step further and check your website on the smartphone, like an actual user does, to make sure that everything, including your CTA buttons, is displayed correctly.
In general, mobile-friendly websites have little to do with their responsive nature. Visit OneCity Technologies Pvt Ltd Mangalore for a Responsive User and Mobile Friendly Website.
Test Your Website For Mobile-Friendly Design
You May Also Like What Are the Benefits Of Web Designing & Development for A Business Website?
Off-Page Optimizations
Optimizing off-page ranking factors includes boosting user and search engine experience and perceiving the popularity, importance, trustworthiness, and authority of a website. This is done by linking to or promoting your website through other reputable places on the Internet (websites, blogs, individuals, etc.) and effectively "claiming credit" for the quality of your content.
Off-page SEO mostly comes down to one key factor, that is high-quality backlinks to your page. The more you can get, the better, but at the end of the day, it's really all about quality than quantity because you need backlinks from websites with greater domain-authority scores.
Though, having quality content itself may not do a lot for you.
You need to promote and spread it actively, through blog posts and website URLs, and like;
Business Listings (like "Google My Business" Essential for business websites)
Discussion Groups, also known as Open Knowledge Forum
PDF and PPT Submission Sites (SlideShare)
Websites of Questions & Answers (Quora)
Guest Posting or Blogging
Image Submissions (Pinterest, Imgur, tumble, Flickr, Skyrock)
Social bookmarking sites 
Social media sites (Facebook, LinkedIn, Instagram, & Twitter)
Directories submission sites
Sites of Great Articles  
Video websites (YouTube, Vimeo, Dailymotion, TikTok, etc)
There are two types of backlinks
Dofollow and No-follow Links

Nofollow is an HTML attribute used to tell spiders of search engines that a hyperlink in the search engine's index should not impact the ranking of the link target. The aim is to reduce the effect of certain kinds of search engine spam while improving the quality of search rankings and avoiding spamdexing from occurring in the first place.
Ex: <a href="https://www.mangaloreblogs.com/" rel="nofollow">Mangalore Blogs</a>
No-follow Hyperlinks can also be given using Robots Meta Tag: <meta name="robots" content="nofollow" />
Dofollow links allow search engines to track and access websites. Giving us a link between juice and a backlink. If you are linked by a webmaster with such a link both Search Engine and Users will be able to follow you. The best way to give authority to someone is to include a keyword in the anchor text. This means that when you refer to a website or blog, use the relevant keyword as the anchor text.
Ex: <a href="https://www.onecity.co.in/">OneCity</a>
Note: The hyperlinks are all do-follow by default. No need to make it do-follow.
How to Know a Link is Do Follow or No Follow?
Chrome users Press Ctrl+U button to view the source of the page. Do Right-Click > View Page Source for Firefox or also Right Click on the Hyperlink and click Inspect thereby you can see whether the link is Dofollow or Nofollow.
Paid (PPC) or Inorganic Search
PPC, or pay-per-click ads, refer to the advertisements you see on Google, Bing, and Yahoo! at the top and sides of the ranking page. It is called "pay per click," since businesses who put them only pay for their ads if they click, and they pay nothing else.
Using inorganic or paid techniques such as Pay-Per-Click (PPC) for instant results. PPC offers marketers the ability to place their brand, product or service in a very top position in the form of an ad targeting a specific keyword or expression.
PPC will get very fast results, but only for a short time. Organic methods will be suitable for long-term, high Page Rank on Google. You can create your ad on Google by clicking here.
Important SEO techniques that matter
No of Domains Referring to your website: Having more links from different websites leads to higher rankings and more organic search traffic. Check your website backlinks at Ahrefs free backlink checker and Smallseotools.
Authority of Links: Not all Links are equally treated Quality of the link matters. Linking page having Higher Authority passes more authority to the pages to which it links. In other words, a Single link from a high authority page is worth more than a number of links from a low authority page.
Anchor Text: The anchor text is used to connect one web page to another by clicking words. Backlinks with anchor text related to the overall content of your web page are likely to have some impact on rankings.
Backlink Relevance: The document will be treated as a match if it is referencing documents whose titles or backlink text match the search terms.
Mention a Brand: Linked mentions have importance for SEO. But Users references products and content without linking, and google agree that such references should be included in the ranking algorithm along with linked references.
Traffic Analysis: Links from web pages having more organic traffic have more authority than links from pages with few or no organic traffic.
Reviews: The more positive and valid reviews you get on your Google My Business page and on trusted third-party websites, the higher you're possible to rank in Google. Negative reviews have the reverse outcome.
Final Verdict
Which is Important On-page or off-page? It's not about making a choice between on and off-page SEO. On-page and off-page SEO work together to improve the search engine rankings incomparable way; however, SEOs usually recommend you to get your SEO to depend on on-page before relying too much on off-page SEO. Balancing the two will make your website fluent so that your visitors and search engine spiders can understand it. Your rankings will slowly begin to improve.
You May Also Like Myths About SEO